by Lynn Riches | Posted on 22nd November 2019
There is no better time than the coming few months to reconsider what you want from your garden and outdoor space, take the time to sit down with the joys of a seasonal glass of mulled wine or hot chocolate and a roaring log fire whilst you put your ideas down on paper and the excitement of spring will not be far away!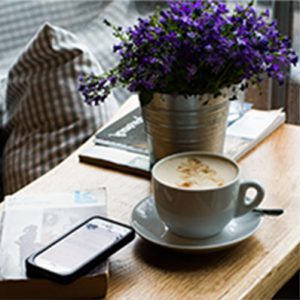 I believe re-designing your garden should be fun and an enjoyable journey to take, your garden should be your sanctuary and a place to make you feel happy from the inside out, it should be functional but also beautiful. I love helping clients achieve this and to love their gardens as passionately as I do.
Gardens are so important to a home, they are an extension of your living space, they will affect your way of living and even your personal wellbeing. A good garden design will stimulate your senses and create emotional responses like a great piece of music can in its rhythm, pace and structure. It does this through good design, choice of materials and most of all planting, add nature and wildlife into the mix and there is nothing greater in the world and now is the time to start planning your oasis for next year.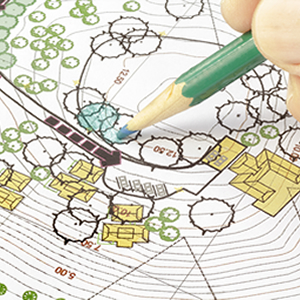 Finding the right designer and contractor, for you, when you are considering having your garden redesigned is crucial. If you get it right it will enhance your living and it can be a huge investment both to you and your property. We are very proud to be associated with the most elite professional bodies within our trade being pre-registered members of the SGD, fully accredited by the APL and backed by the Trustmark scheme, without either of these qualifications in your designer and construction team you may not get the best out of the potential your garden can offer. Securing a good qualified designer may seem like an unnecessary expense at first BUT it will make the difference between an average garden and a truly fabulous one, it is important you choose the right person for the job.
Horticolous Landscape & Garden Design projects range from small courtyard gardens to several acres of land and garden, from patios and planting designs to bespoke water features and natural swimming pools. Our website will guide you through how we work and help you discover the process of commissioning a new, bespoke garden design. The winter months are the perfect time to start thinking about what you would like to achieve from your garden and to secure a designer and landscaping team to bring it to life for you. If you are considering having your garden redesigned we would love to hear from you.
We would like to take this opportunity to thank our lovely clients, suppliers and colleagues that have all played a very important role in achieving the spectacular and very beautiful gardens and landscapes with us throughout this last year. We would like to share just a few of the wonderful comments we have received, we are humbled by all your lovely words –
"The team are a credit to the landscaping industry with a real passion for their work"
"The attention to detail and craftsmanship is beautiful, clearly a company with excellent technical and creative skills, it was a pleasure to work with you."
"Thank you for creating such a fabulous garden, we will enjoy it for decades to come"
We wish all our clients, friends, colleagues and suppliers a very Happy Christmas and a Fabulous New Year.