by Lynn Riches | Posted on 1st March 2020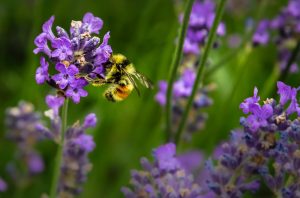 Spring has finally arrived, with a hint of sunshine and warmth in the air, the birds are singing, a low humming of the bumble bee can be heard and the bulbs are emerging from the ground as our gardens start to wake from the winter months. The bulbs are already working hard and starting to give us a fabulous display of colour with the snowdrops, crocus and narcissi springing into life. The tulips, bluebells and fritillary are not far behind and the alliums are getting ready to follow. It brings a smile to my face and fills my heart with joy leaving me with an excited anticipation of what the garden has in store for me in the months to follow.
It is time to prepare our gardens for the year ahead, consider planning a whole new design for the garden or clear borders and consider new planting combinations, experiment with new plants and shrubs, create a new place to sit and enjoy the garden or to entertain family and friends or simply plant a new pot to sit by your front door, it will make you smile every time you get home! If you haven't planted your sweet peas yet, it's not too late, we all love them and if you do nothing else, get out there this weekend and plant your sweet pea seeds, ideally keeping them inside a greenhouse or on a window sill of a cool room in your home.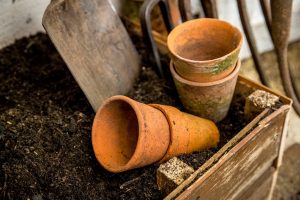 There is plenty of inspiration out there to give us ideas and aspirations for our gardens, from local open gardens, NGS and National Trust gardens to the RHS garden shows which are already upon us again. RHS Cardiff opens on the 17 April, Malvern Spring on the 7 May, RHS Chelsea Flower Show 19 May, RHS Chatsworth 11 June, RHS Hampton Court Flower Show 6 July and RHS Tatton Park 22 July, so go out and explore.
If you are thinking of redesigning your garden then there is no one better to take advice from than a local qualified Garden Designer who is registered with the Society of Garden Designers (SGD) together with a good qualified contractor accredited by the Association of Professional Landscapers (APL).
We, at Horticolous Landscape & Garden Design, consider ourselves very lucky and very proud to be members of these professional bodies, they are the elite of our profession and we have worked very hard to become associated with them. But, this leads me on to a topic very close to my heart, what do you look for in a designer and contractor when you are considering to spend a great deal of your hard earned cash on having your garden redesigned.
If you get it right, it can enhance your living and can be a huge investment and benefit to both you and your property but, it is important you choose the right person for the job, it really will make the difference between an average garden or a truly fabulous one.
Above anything else it has to be someone who is qualified and holds membership with the Society of Garden Designers (SGD). Check the construction team building your design are also accredited by either the Association of Professional Landscapers (APL) or British Association of Landscape Industries (BALI). Together they will be able to build your garden to the highest of quality with the detail you deserve. Without either of these attributes you may not get the best out of the potential your garden can offer. The whole team must have the qualifications, skills and experience to design, build and plant to the very highest quality to bring out the best in your garden with skilled thought and knowledge.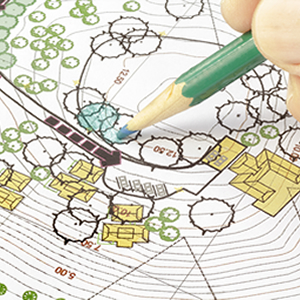 When we design your garden we work very closely with you to explore and discover your needs and make sure your wishes are considered carefully whilst quietly taking in the local architecture and surrounding landscape to bring it all together in harmony and making your space work for you. If you are thinking of having your garden redesigned we would love to hear from you.