by Lynn Riches | Posted on 5th March 2021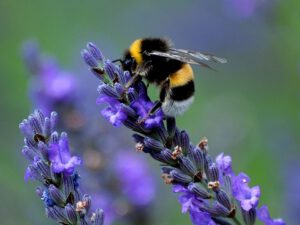 I was horrified to read recently that our bug life is in a "catastrophic decline" with "several species being endangered" and "the start of a mass extinction on the horizon". This is devastating news for the biodiversity of our gardens and wildlife globally. We, garden designers, landscapers and all gardeners, amateur or otherwise, with a patch of outside space, no matter the size, have a responsibility to reverse this, there are millions of hectares of private gardens across the uk and we can all do our bit to help, it all counts.
By planting a small patch of wildflowers in the corner of your garden or creating a full wildflower meadow or even making space for a pond filled with moisture loving wildflowers, however large or small, they all act as a magnet for insects and provide them with the food and homes they need, we will help improve the ecological biodiversity.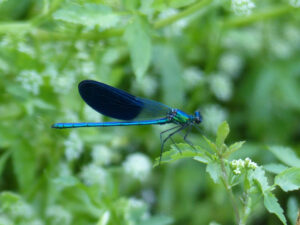 The native wildflowers in the UK are beautiful, they are our heritage and need to remain in healthy numbers for the future. If we preserve our wildflowers and provide pollen rich nectar throughout the seasons, our insects and bugs might be saved and they will provide the biodiversity we need in our gardens. We need to leave a legacy for generations to come and now is the time to ensure we do that before our wildflowers and our bugs and insects are lost for good.
The answer is simple, if we want our bugs, bees and birds back in our gardens, it starts by planting and encouraging our native wildflowers, which will in turn strengthen the biodiverse ecosystems that depend on them, provide our insects with food and homes and ensure their survival for future generations.
As a garden designer, I welcome the use of wildflowers in my planting designs no matter how large or small the garden is, they bring a soft elegance and beauty to the scheme and can happily sit next to and mix with the brightly coloured hybrid imports many love in their gardens. You don't have to choose one over the other, you can have it all.
A garden should be your sanctuary and a place that makes you feel happy from the inside out that is functional but also beautiful. A good garden design will stimulate your senses and create emotional responses like a great piece of music can. It does this through good design, choice of materials and most of all planting, add nature and wildlife into the mix, the birds, bees and butterflies and there is nothing greater in the world.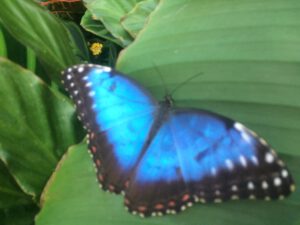 Gardens are really important to a home, they are an extension of your living space, they will effect your way of living and even your personal wellbeing. I believe, a great, well designed garden will change your life. If you get it right, it can enhance your living and it can be a huge investment and benefit to both you and your property, employing a qualified garden designer really will make the difference between an average garden or a truly fabulous one.
Lynn Riches
Lynn Riches Garden Design